Completing your Worker Profile
How do I add references?
References give hiring managers the opportunity to validate the quality of work you provide. When adding references we recommend:
Adding at least one reference who can confirm the type of work and quality of work you can provide.
Professional references are recommended, but teachers, coaches, and other peers that can attest to your abilities and work ethic can be added as references too.
To add References, go to the profile screen and select the references icon.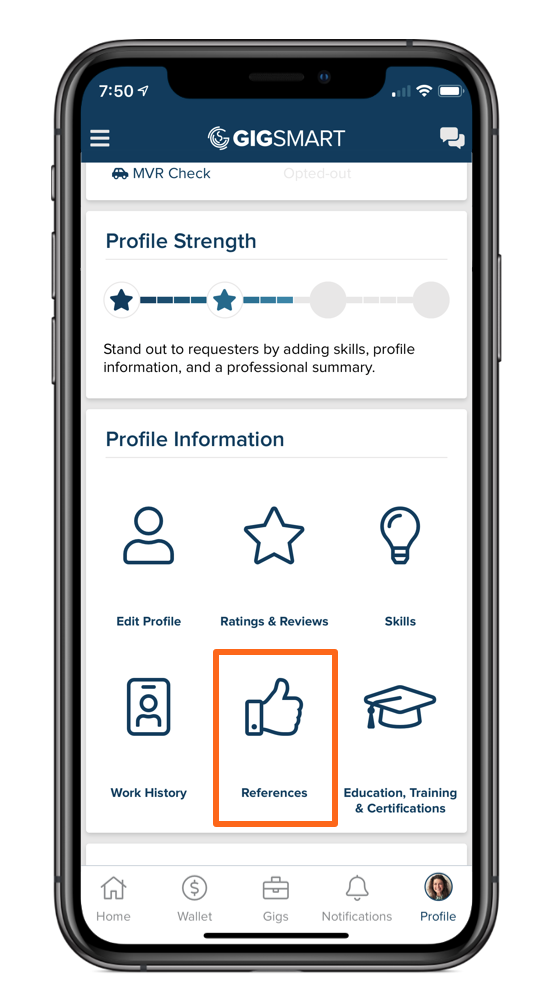 Next you will click the plus (+) Add Reference.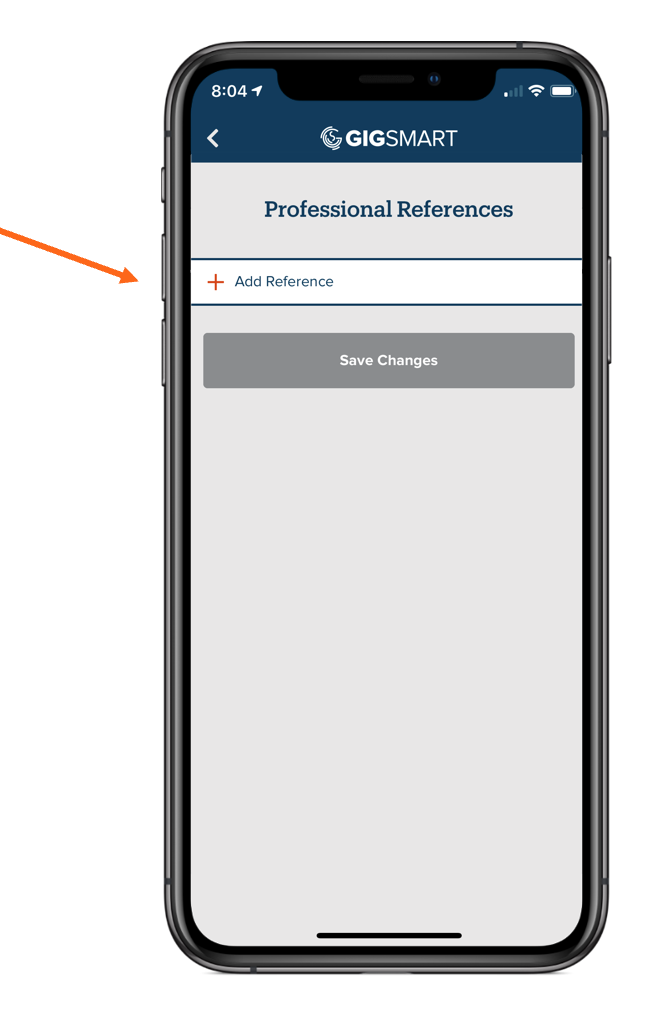 After you are done filling in all sections, select the orange "Save Changes" button to update references.