Completing your Worker Profile
How do I add a bio?
Adding a bio helps hiring managers get a better sense of who you are. Please add a bio that includes a 1-2 sentence overview of your professional experience and qualifications. Your bio should include specific skills and areas of expertise, as well as information about what makes you a great worker.
To edit your bio you will need to go to your profile and click on the blue box with a check mark.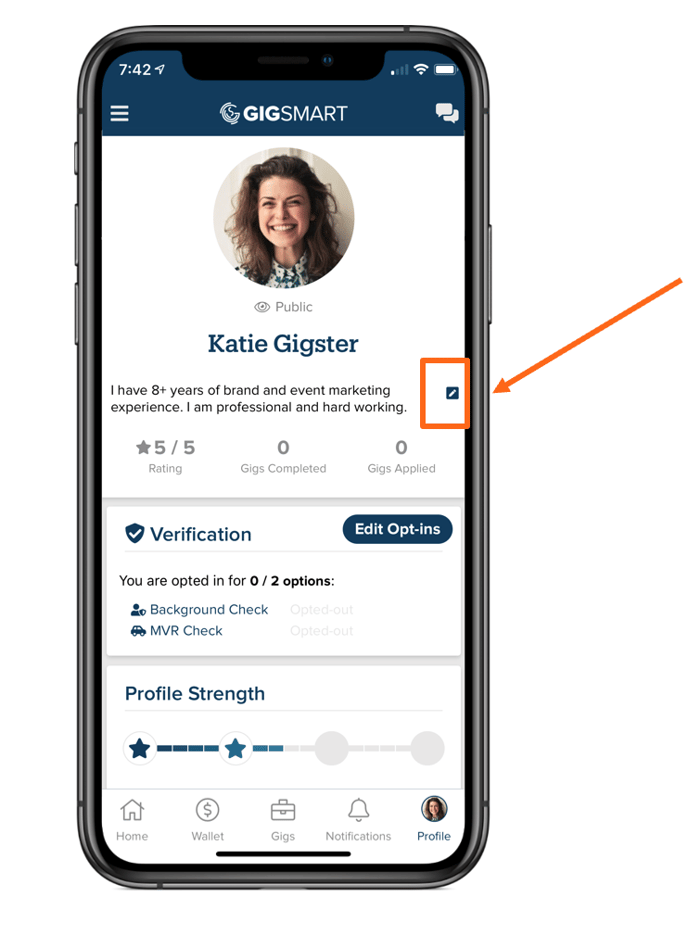 Then type out your 1-2 sentence bio, and remember to click the orange "submit changes" button.