Completing your Worker Profile
How do I add my Positions?
Notifications for Shift Gigs on the GigSmart platform are based on the Positions you add to your profile. Select the Positions you can work and have experience in so you can easily match with the Shifts that are right for you.
To add Positions you will need to go to your profile.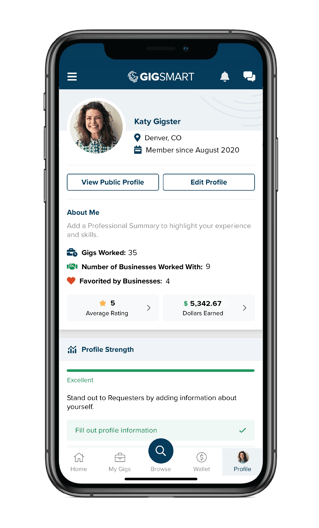 Scroll down to the Categories & Positions section and tap "Manage".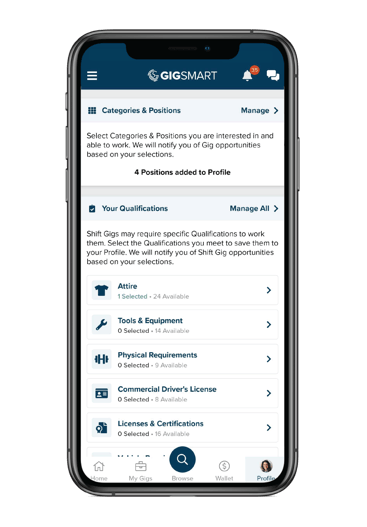 Next, select the Category in which you would like to add Positions from. Select the Positions you are able to work and they will be automatically added to your Profile.