Completing your Worker Profile
How do I add my skills?
GigSmart uses skills matching to connect you to local gig opportunities in your area. Anytime a gig is posted seeking the Skills in your Profile, you'll receive a notification about the Gig as soon as it's posted. We highly recommend adding 6-10 skills to your worker profile to maximize your potential to match to open gigs.
To add skills you will need to go to your profile.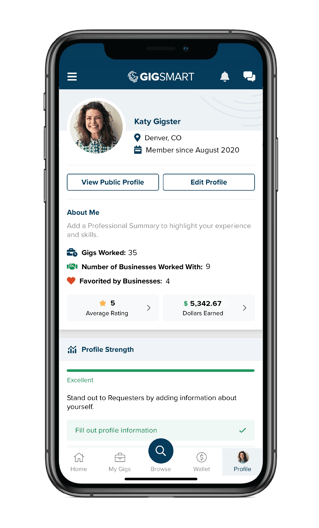 Scroll down to the Skills section and tap the "Manage Skills" button.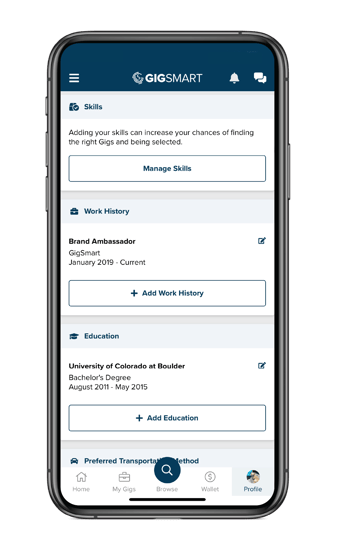 Next, search and select the skills you'd like to add to your profile. After you've added 6-10 skills, select the "Finished" button to update the skills to your profile.