How do I confirm an upcoming Shift I am scheduled for?
To confirm your position on the Shift you are scheduled for, you must reply "Y" to the Shift Confirmation SMS before the deadline in the text message. You can also confirm your Shift by selecting the Confirm button on the Shift details in your Get Gigs app within the required timeline to respond.
If you cannot work the Shift, reply "N" to the confirmation message to cancel yourself off of the Shift. Note: You will be canceled from the Shift if you do not respond.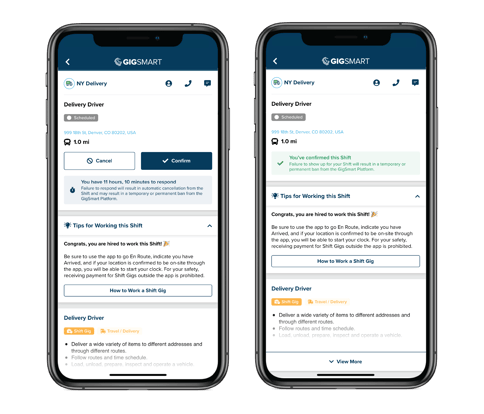 For more information, view the SMS Confirmation Policy
here
.