A Posted Gig is a Gig that allows all Workers with matching Skills to view and apply to your Gig. To create a Posted Gig, please check out this video, or follow the steps below: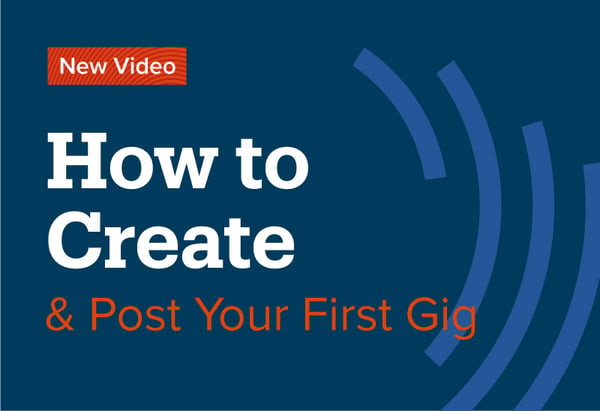 Access GigSmart from your web browser or download and open the Get Workers iOS or Android mobile app from its respective app store.


Create a free hiring account by entering your email address, password, phone number, and zip code.
From the home screen, select the "Create Gig" button.
Select "Create a New Gig."
Select which Worker skill(s) are needed. We recommend adding more Skills so that your Gig is available to more potential applicants.
Select if the Gig is an hourly paid Gig or a volunteer Gig. If the Gig is paid, include the hourly rate and add payment information.
Enter the Gig address. The address will remain private and is only shared with Workers after you have hired them to work your Gig.
Select the date of the Gig.
Do you need Workers to start as soon as possible? If so, toggle the ASAP Worker toggle to on and set your Gig end time. If you're Gig starts at a later date, please enter the Gig start and end time.
Add the Gig Title, Gig Description, and optional Gig Photos.
Choose your Gig Add-Ons. Worker Insurance is required and covers every GigSmart Worker you hire with Occupational Accident Insurance (OAI). This Add-On is included with every Gig at no additional cost to you. You can also add optional Add-Ons to hire Workers who have passed background-checks or motor vehicle records (MVR) checks. Select and add the relevant Add-Ons for your Gig.
Select "Post" as the method you'd like to use for finding Workers.
Review the Gig summary screen to ensure all of your Gig details are correct. Once reviewed, select Post Gig to publish your Gig.
Congratulations, your Gig is now live. Matching Workers will be notified of your available Gig, and we'll notify you as soon as you have your first applicant.