Completing your Worker Profile
How do I update my profile photo?
First, click go to your profile in the bottom right corner of the screen.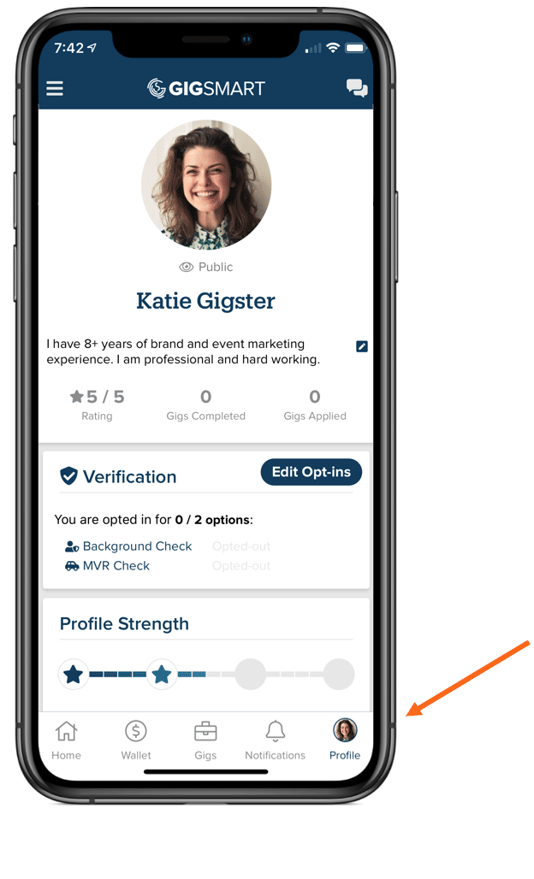 Next, select the edit profile icon.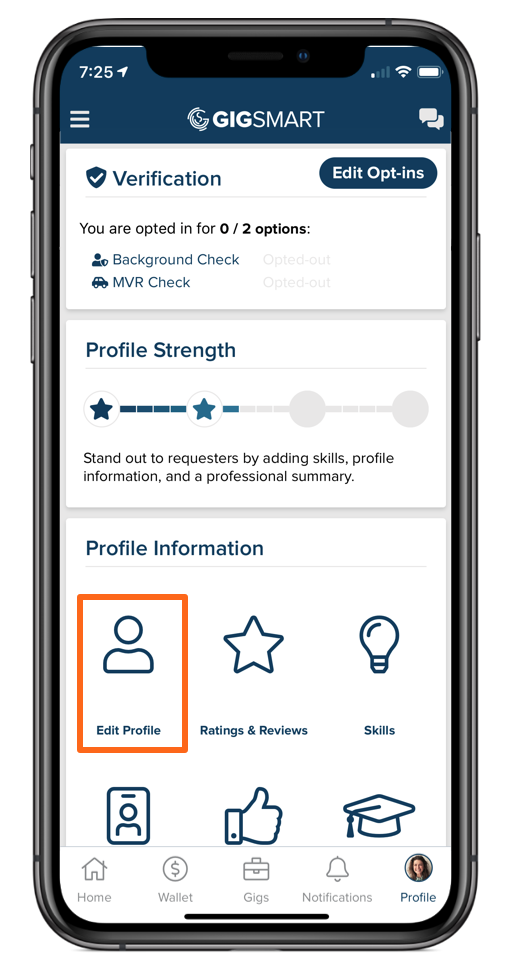 Next click on the orange camera icon on the upper left area of your profile image to either upload or take a photo in real time.